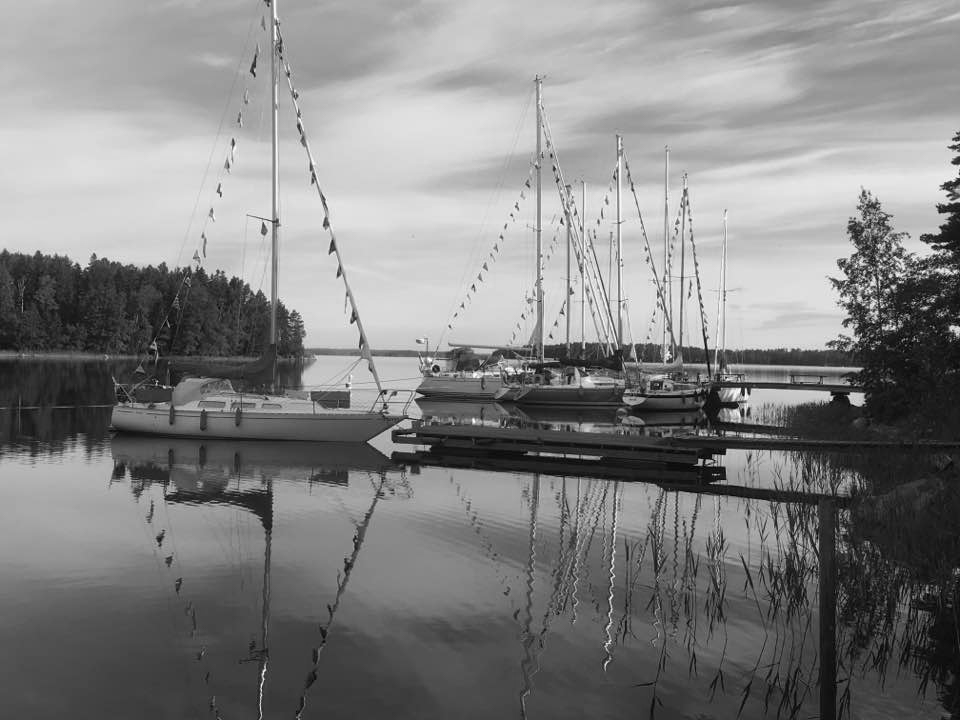 Pursiniemi is the club members' private boating destination at N 60° 15.2′ / E 25° 56.6′. The distance from Pyysaari via Hevossalmi is 31 nautical miles; so a nice days sailing trip away.
Pursiniemi can be reached by boat via Suninsalmi, 1.5 nm after the Tirmo ferry, turn around the small Ledören islet on the right and head 0.7 nm south to our port. (Do not cut from the south side of the islet!)
There you will find several piers with buoy places, as well as a sauna, a fireplace and a kitchen shelter. In addition, there is a well, trees, pallets suitable for tent bases, fishing waters, berry and mushroom terrain. The clubs plot is about 2.4 hectare.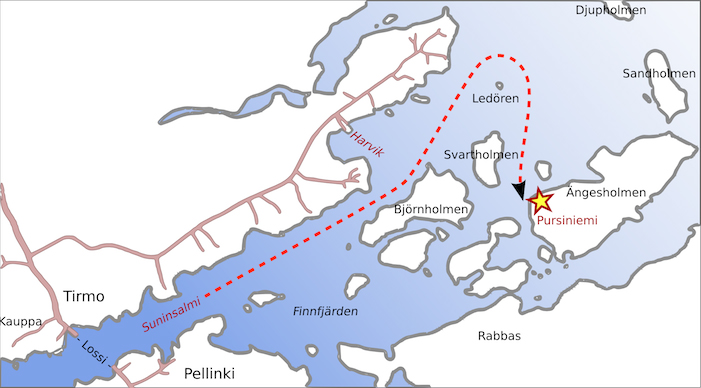 Maintenance is cooperation
In Pursiniemi, the maintenance of places, cleaning, making firewood, removing garbage, emptying trees, etc. is done by everybody that visitis the island. You should familiarize yourself with these instructions to avoid ill feelings.
The cabin, sauna and kitchen canopy are cleaned every time you leave. Garbage is taken to waste points on the public harbour of Tirmo or in the parking lot of Harvik. Each boat crew acknowledges their visit in the guest book on the table in the cabin.
The club does not purchase gas (grill, stove), gasoline (outboard motor), toilet paper, matches, garbage bags, work gloves, sauna detergents or the like for the island. Please bring a refill when you come, help pay for the gas bottle and refuel the outboard motor if you use it.
The last person to leave ensures that the rowing and outboard motorboats that remain on the island are raised high enough and secured well, removes the TV, refrigerator and coffee maker plugs from the wall and locks all the doors.
In the summer, Pursiniemi's doors are mostly open, because there is usually a companion already there. If not, here are the instructions.
There is a small metal cabinet with the key to the island on the veranda of the Pursniemi hut. The locker opens with your own Pyysaari harbour gate key. When you use this key, please return it to the cabinet immediately after opening the doors.