Starting a sailing hobby is easy, you don't need your own dinghy because the use of the club's dinghies is included in the season fee. The club has several Optimist and Zoom8 dinghies, two Europe dinghies and an ILCA 4.7/Radial dinghy in Pyysaari.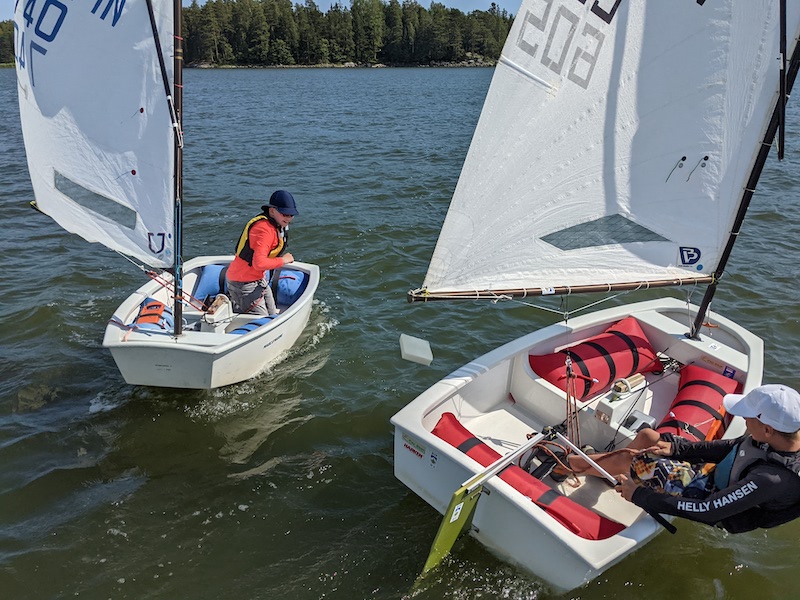 HTPS organizes junior activities, such as
Weekly exercises in Pyysaari for beginner and hobby sailors on the Optimisti and Zoom8 dinghies on Mondays and Thursdays
Children's Sailing School day camps in Pyysaari in the first and second week of June and the beginning of August.
A Summer Camp at the club's island base in Pursiniemi, Pellinki archipelago on the week after Midsummer.
Winter program for sailors in Laajasalo
In addition to the previous ones, the club's juniors can also participate in the joint camps, competitions and other events of the East Side Sailing Team sailors.
For those who are more advanced in the hobby, in addition to open competitions, there are many other camps organized by the Finnish Sailing Association and various clubs, as well as the opportunity to participate in competitive training groups in Kulosaari.

More information from the club's junior sailing director
Ahti Nurminen 0400 998 604