Mondays and Thursdays in Pyysaari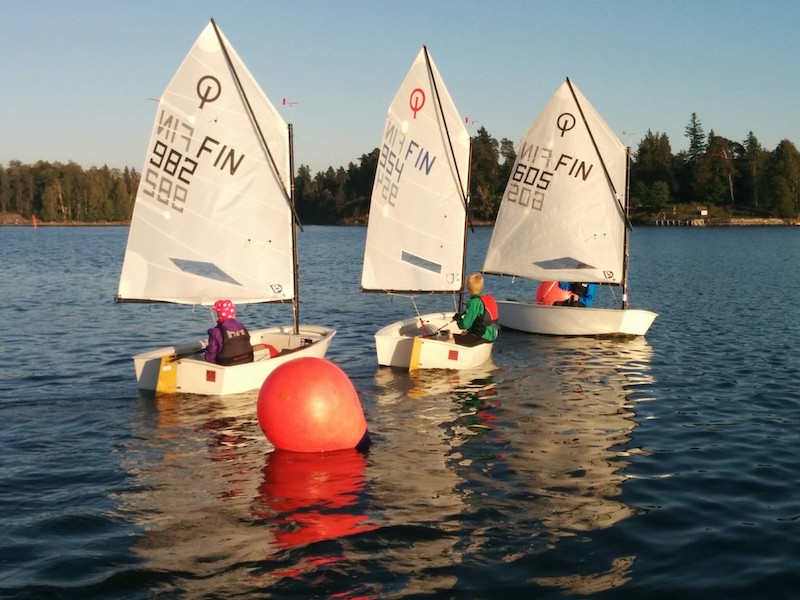 The 2023 season of the green and blue training group starts in Pyysaari at the beginning of May. More detailed training times and registration can be found in the nimenhuuto. The first few times we get to know each other and the equipment and tools. After that, the trainings continue until Midsummer every Monday and Thursday at 17:30 and last until around 20:00.
After the summer vacation and camp break, evening training will continue on July 31st from until the end of the season. When the season is over there will be a closing ceremony of the season and the awarding of the junior of the year. The program of the weekly training consists primarily of sailing.
The suitable age to start sailing with an optimist dinghy is 7–12 years, with a Zoom8 dinghy 13–16 years. In addition to basic training, the season fee for beginner and hobby groups also includes coaching in selected challenger-level competitions. Read more about the groups on the East Side Sailing Team website.
Registration for weekly training and other joint events by nimenhuuto roll call. Logins for the roll call can be obtained from the junior sailing director. Remember to register in advance at the roll call and be there on time!